Karabiner Software LLC
About
Karabiner Software was founded in 2008 as a global alliance of experienced technical and business experts to help financial companies implement effective software solutions for their local and global needs. The primary focus of the company is to design and implement trading, operations, risk management and regulatory compliance software solutions for financial institutions, particularly in the OTC derivatives industry.  We are experts in listening to client needs, applying our experience and translating them into solid technical solutions.
---
Philosophy
K
arabiner Software believes strongly that often
"less is more"
.  Over-engineering and over-planning based on incorrect assumptions frequently result in delays and project failure.  Solutions should be as simple as possible to solve the current problems rapidly and allow for future, incremental improvements as required without unnecessary re-engineering and delays.
We also believe that "seeing is believing".  Planning should be done in concert with rapid prototyping to prove out concepts.  If planners can confirm requirements and make projects plans by actually touching and feeling working prototypes, they can produce better, more accurate plans and requirements and projects get a good running start.  Iterative releases and testing should be the norm throughout the entire project to constantly see results and validate progress.
We work hard to do less!
We truly believe solutions should be as clear and as simple as possible.
We believe overcomplexity leads to breakdowns and impossible maintenance.
We believe rapid prototyping is an essential part of project planning and progress.
We believe incremental releases and regular user reviews keeps business and technology on the same page and projects moving forward.
Experience and expertise result in just the right mix of planning vs. doing.   We constantly strive to understand developments in technology and in our core financial services domains, and we aim to create an environment which encourages collaboration and communication to make business and technology teams work together to produce quality results quickly.  To do this we continuously work to develop better and more effective methods to help our clients reach their goals in a cost-effective and efficient manner.
---
People

Christopher Mitchell
Founder & CEO
Over the past two decades Chris has worked in both IT and Finance, often in multi-national, multi-cultural environments. Whether working as a macroeconomic analyst for the Japanese firm Mitsubishi International Corporation, working as one of the founding members of a Hispanic minority-owned brokerage firm and investment bank on Wall Street, building OTC derivatives back office systems for Nomura, building software as part of a total back office solution vendor, managing multi-cultural, multi-national IT teams or advising banking IT clients in South Africa, Chris is a strong believer in the power of bringing together teams of people from around the world. Chris has completed IT projects with some of the world's largest and well-known financial institutions, helping them automate and control their back office operations. Having built and managed many successful multi-cultural consulting teams, Chris founded Karabiner Software to focus on effective and integrated BPM solutions for financial institutions. Chris has a B.A. from Harvard College in East Asian Languages and Civilizations with a specialty in Japan and China and an M.S. in Computer Science from New York University. An ironman triathlete and an aviation hobbyist, Chris is fluent in English and Japanese and lives in Tokyo, Japan.
---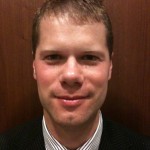 Nicolas Modrzyk
CTO
N
ico is the technical guru of Karabiner Software and leader of technical development teams. He is also an active contributor to the Open Source Software community in BPM, CMS and Cloud Computing. As a developer and technical consultant, over the past 10 years, Nico has been involved in designing large scale server applications for a video conferencing company, managing enormous clusters of databases through handwritten middleware, enabling Japanese leaders with Content Management and Process Management systems and pushing the boundaries of Business Processes for leading Asian companies. Nico is an ardent advocate of Agile methods and is focused on getting the job done right to satisfy clients. He loves to push friends and team members to challenge themselves and define and reach their goals. He has been doing so in various countries such as France, Ireland, Japan, China and India. Nico is also the author of a book on the programming language Clojure which is available in Japanese
on Amazon
. Nico speaks fluent French, English and Japanese and is currently based in Tokyo, Japan where he is often found after hours playing soccer, singing with his guitar and eating, drinking and enjoying life with friends and colleagues.
---
---
Clients
Our consultants have worked on projects for many of the world's largest financial institutions. Specializing in OTC derivatives risk, compliance and operations, projects include global regulatory compliance (Dodd-Frank, EMIR, etc.), risk management, operations workflow automation, data-warehousing, report generation, data migrations, automatic document generation and integration with other critical banking systems. Such experience allows us to judge good and bad practices and to produce well-informed solutions.
Here are some of the clients our consultants have worked with in the past:
The Bank of Tokyo-Mitsubishi UFJ (Tokyo, Japan)
Tokyo Stock Exchange (JPX) (Tokyo, Japan)
Japan Securities Clearing Corporation (JSCC) (Tokyo, Japan)
Shinsei Bank, Limited (Tokyo, Japan)
Mizuho Bank, Ltd. (Tokyo, Japan)
Sumitomo Mitsui Banking Corporation (Tokyo, Japan)
Daiwa Securities Capital Markets Co. Ltd. (Tokyo, Japan)
Rand Merchant Bank (Johannesburg, South Africa)
Citigroup (New York, USA)
Bank of America (Chicago, USA)
Freddie Mac (Washington DC, USA)
AIG (New York, USA)
Royal Bank of Scotland (New York, USA)
Greenwich Capital (Connecticut, USA)
Wachovia (Charlotte, USA)
Bank One (Chicago, USA)
Credit Suisse First Boston (New York, USA)
Bear Stearns (New York, USA)
Nomura Capital Services Inc. (New York, USA)
Karabiner Software has been a sub-contractor to the following major IT companies:
Karabiner Software is a reseller and implementation partner to the following product companies: